FYI: Here's What's Happening at Paladar
Join us – it wouldn't be a party without you!
Make your reservation for Valentine's Day!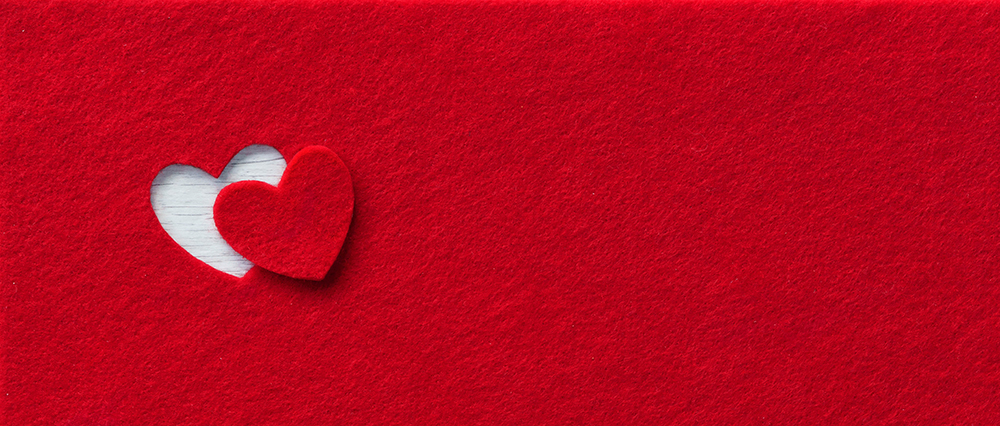 Calling all lovebirds! Looking for a spot to wine and dine your love this Valentine's Day? We've got you covered with the aphrodisiac-inspired dishes below, available Feb. 11-17. Don't miss out: Make a reservation today at your preferred location!
Blue Point Oysters
tomatillo salsa, pomegranate mignonette
Seared Sea Scallops
white chocolate & Jamaican curry, charred cauliflower, shishito peppers
Braised Lamb Shank
bone-in shank, white chocolate polenta cake, braised carrots, kale au jus
Smoked Duck Breast Mole
yucca cake and duck leg confit
Brigadeiros
dark chocolate with peanut plantain crumbles, and toasted chocolate truffles
Join us for National Margarita Day!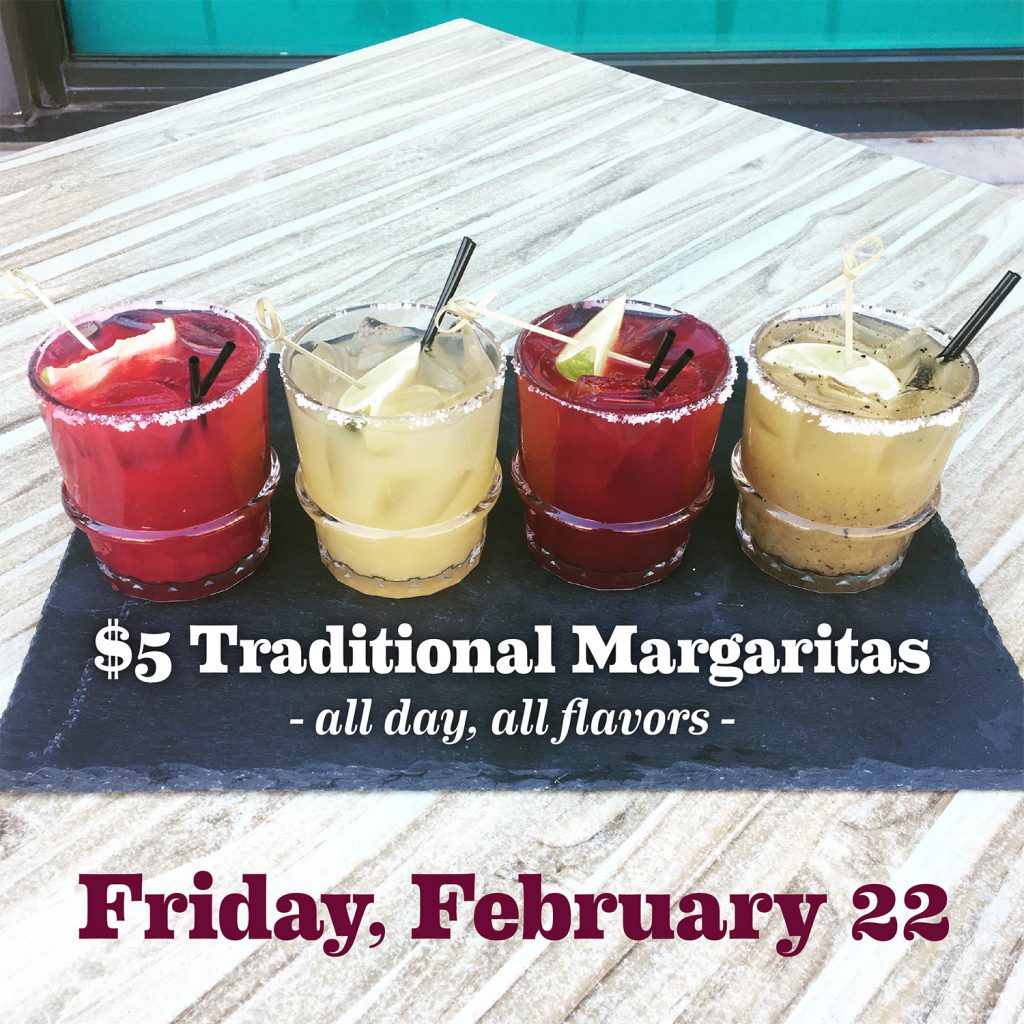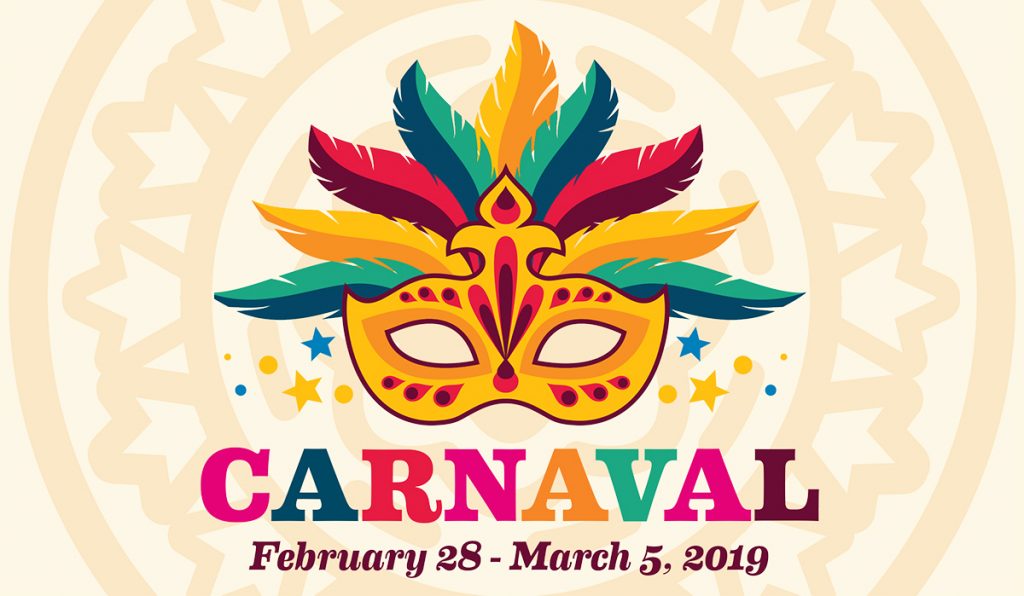 Save the date: Our annual Carnaval event takes place Thursday, February 28 through Fat Tuesday, March 5. Are you ready for the party?!
We're kicking things off with live music in each location on Thursday the 28th to give you a proper head start to the weekend and will cap the festivities on Fat Tuesday with live music entertainment. Throughout the celebration, sip and nosh on these indulgent food and drink specials:
-Peri Peri Chicken Skewers
-Charred Spanish Octopus
-Lamb & Rosemary Cheesebread Sliders
-Brazilian Beef Empanadas
-Duck Mole Masa Fries
-Crispy Masa Fries (Vegetarian)
-Feijoada Tasting
-Spicy Salt & Pepper Whole Shrimp
-Coconut Pineapple Caipirinha
-Blood Orange Caipirinha
-Passion Fruit Caipirinha
-Caipirinha Flight Trio
Mark your calendars and make your plans to join us today!
Happy Hour Specials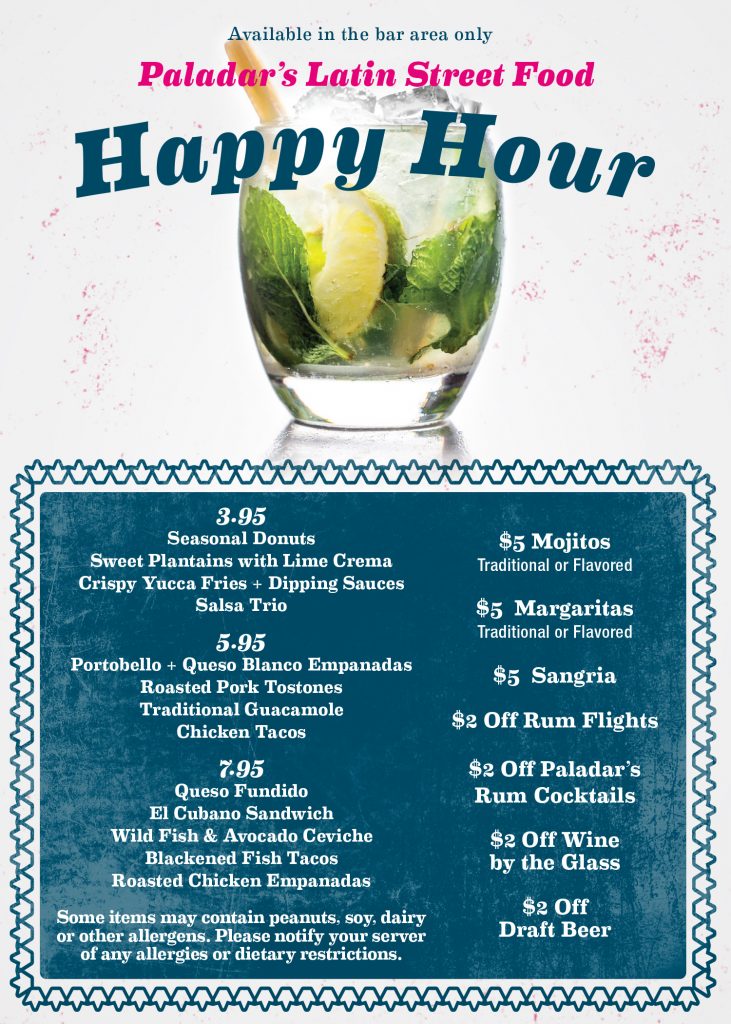 Have you discovered one of the best happy hour spots yet? With great food and drink specials, along with late-night happy hour in select locations, raise a glass during happy hour at Paladar! Hours and offerings may vary by location, so please visit your preferred location's page to view current happy hour deals.