At Paladar Restaurant Group, we strive to be the best Latin American restaurant company possible. Our people are the finest in the restaurant industry and are essential to the growth and success of our company. Our collective spirit and hospitality enables us to establish lifelong guests and provide them with an unsurpassed dining experience each and every time they choose one of our restaurants.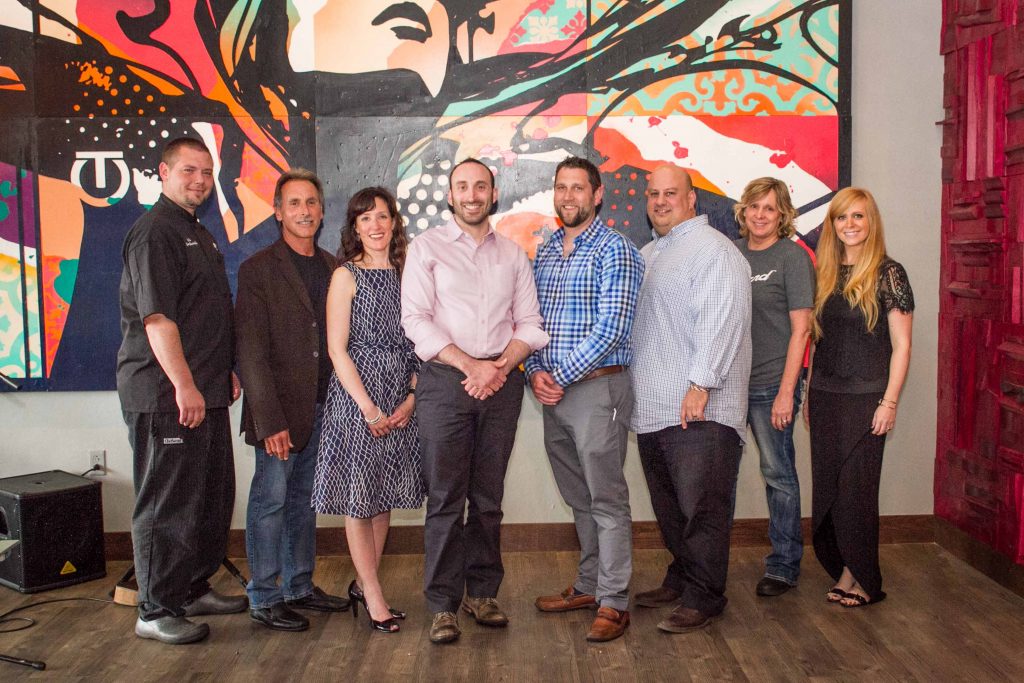 Our Paladar Restaurant Group Support Staff at the opening of BOMBA Tacos & Rum, May 2016.
What We Offer
Paladar Latin Kitchen & Rum Bar is a fresh, colorful and fun Latin American restaurant experience inspired by Central & South America, Cuba and the Latin Caribbean. We served our first Mojito in Cleveland, Ohio on August 2, 2007, and with the guidance from our warm and welcoming staff, our guests continue to discover the bold flavors and vibrant cultures of Latin America without leaving their comfort zones.
Our approachable menu features freshly prepared guacamole, slow roasted and grilled meats, fresh seafood and homemade salsas. The rhythm of Latin Music sets the tone at our unique rum bar that offers fresh muddled Mojitos, over 75 selections of rum and an approachable and exciting wine list.
Our sister concept, BOMBA Tacos & Rum, opened in Rocky River, OH, on April 17, 2015, with a second Northeast Ohio location in Akron that opened on May 13, 2016.
We Serve Our Values
Paladar Latin Kitchen & Rum Bar is devoted to purposely creating food that shows our customers we care about quality and nutrition.
We are dedicated to finding the highest quality ingredients with a focus on responsible sourcing. We support farms that practice humane animal treatment and avoid using antibiotics and added hormones whenever possible.