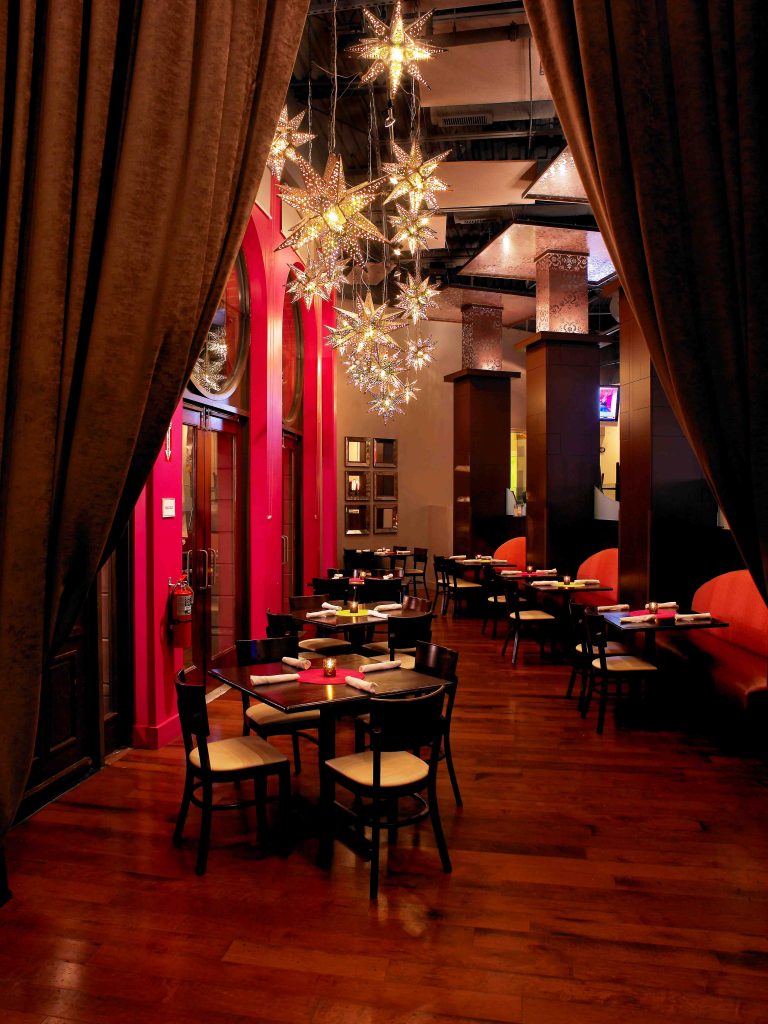 Hours of Operation
We are excited to announce that Paladar will temporarily close for major renovations, tentatively planned for January 7 – February 6, 2019. Check back soon for more exciting updates!
Lunch & Dinner
Sun-Thu: 11am to 10pm
Fri – Sat: 11am to 11pm
Late Night Dining
Daily Until 11pm
Bar
Sun -Thu: Until 11pm
Fri – Sat: Until 12am
Order online!

(click logo to get started)
Contact Us!
28601 Chagrin Blvd., Suite 900
Woodmere, OH 44122
P: 216.896.9020
F: 216.896.9033
Celebrate the New Year with Paladar
We're closing out 2018 with delicious food and festivities, and can't wait to celebrate with you! From 12/28-31, savor our specialty New Year's prix fixe menu, available in addition to our regular menu. It includes a glass of sparkling wine or a rum flight for $50 (excluding tax and gratuity). We're also serving up brunch on New Year's Day starting at 11 a.m.
Also, don't miss a performance by Justo Saborit from 8 p.m. to midnight on New Year's Eve. This will be one of the last opportunities to join us in our original space before we temporarily close for renovations the first week of January, so please make a reservation and celebrate a New Year and a new Paladar with us!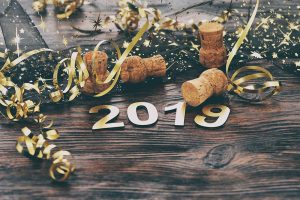 An Announcement from our Founder & CEO
As we approach the end of the year and prepare for celebrations with our families and closest friends, we have some very exciting news to share that will carry the excitement of the holidays into the New Year.
We are committed to the future of our flagship Paladar Latin Kitchen & Rum Bar location at Eton Chagrin Blvd. and are thrilled to announce that we will temporarily close our restaurant, tentatively planned for Jan. 7 – Feb. 6, 2019, as we work on major renovations to our space. These considerable upgrades will undoubtedly improve your overall guest experience when dining with us.
This has been a primary goal of ours for many years, and we are ecstatic that the time has finally come. As many of you know, we have successfully opened several Paladar locations outside of our home market here in Cleveland. The design aesthetic of these restaurants reflects an evolution in our brand and concept, and we can't wait to share it with you and the local community.
The investment in this project is significant and represents a great, ongoing partnership with our landlord, Stark Enterprises Inc. Paladar's journey began in this very location nearly 12 years ago, so the opportunity to re-invest in our community with the same partners is truly exciting. In addition to the retention and training of our great staff, our renovated space will include a completely redesigned bar and cocktail area, fully renovated bathrooms, new furniture and an updated guacamole bar – all changes that will allow us to thrive for many years to come.
With that said, we hope you'll join us over the next couple weeks so we can celebrate the holidays with you in our current space. During our renovation, we will share weekly progress photos, and you also can stay up to date on these exciting developments via our Facebook page. As we prepare to close this chapter in our company's history and open a new one with an entirely updated design, we are grateful for your support over the years and look forward to welcoming you all in our new space this February!
Sincerely,
Andy Himmel, Founder and CEO, Paladar Restaurant Group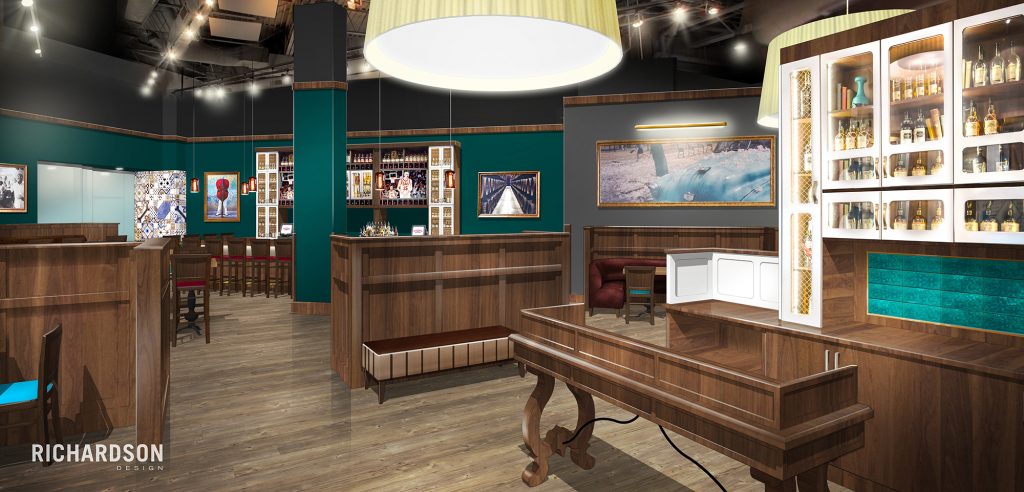 This image shows what our space will look like upon entering Paladar. To the right is the new host area, and the left half of the photo is what the new, larger bar space will look like.
Here, you see what our main dining room will look like. The space with the maroon tile on the right-hand side will be our new guacamole bar.
Join us for Latin Brunch!
With new spins on classic brunch dishes, we'd like to introduce you to your new favorite brunch. Check out our full brunch menu!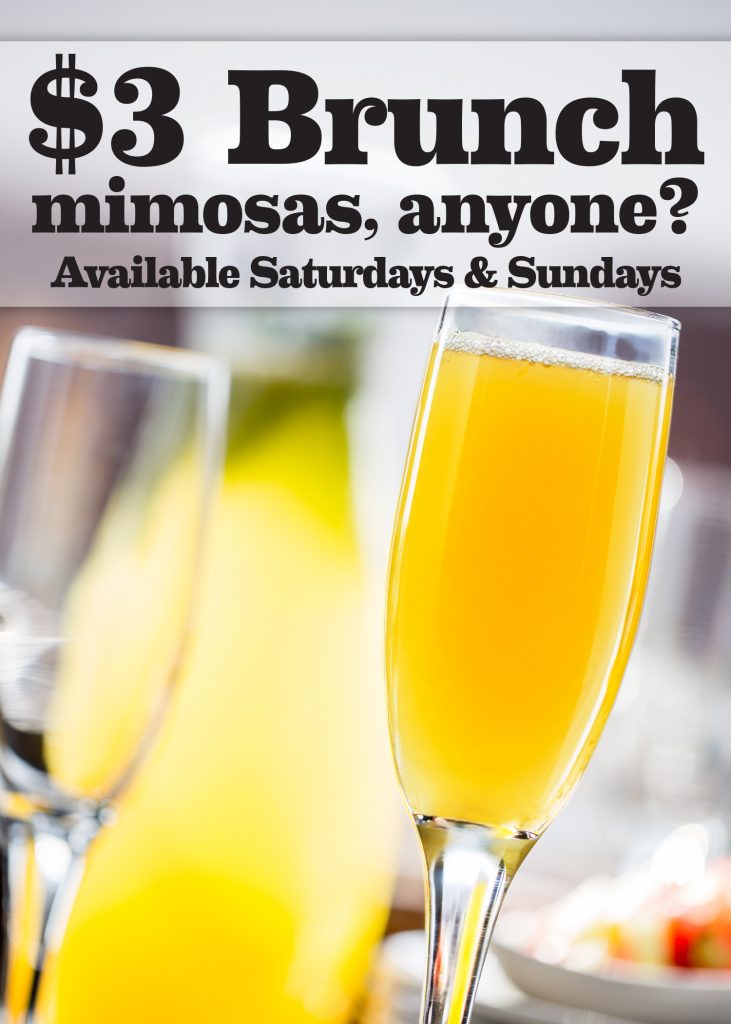 Happy Hour at Paladar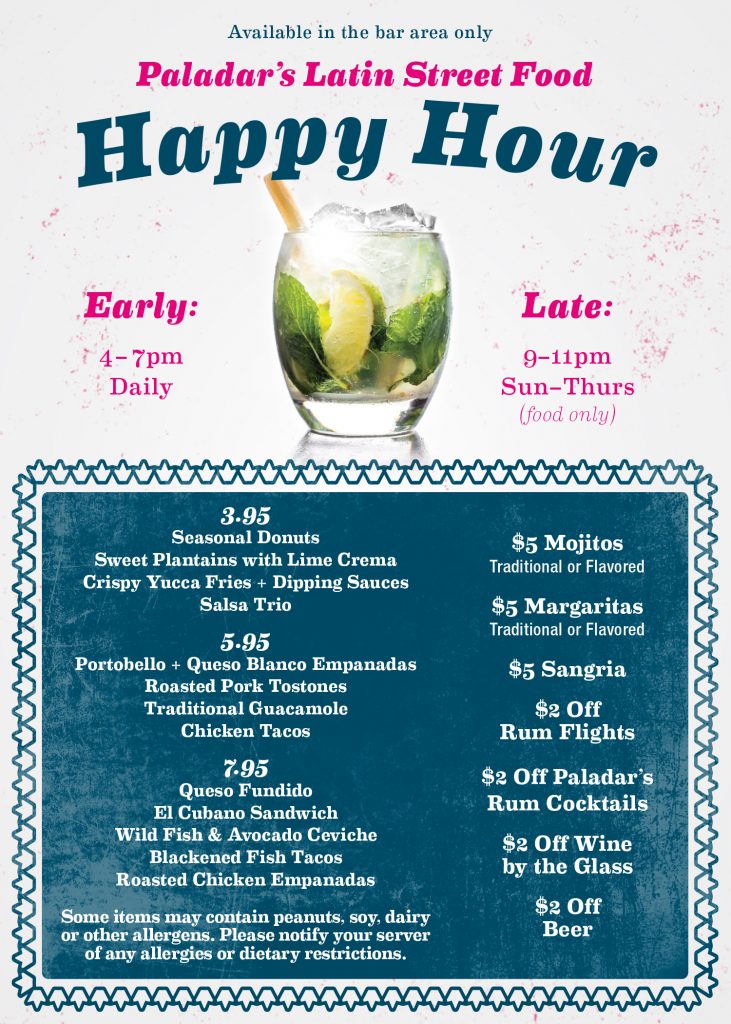 Private Events & Catering
We are well-suited for business meetings and presentations, rehearsal dinners, showers, birthday parties, and other special events.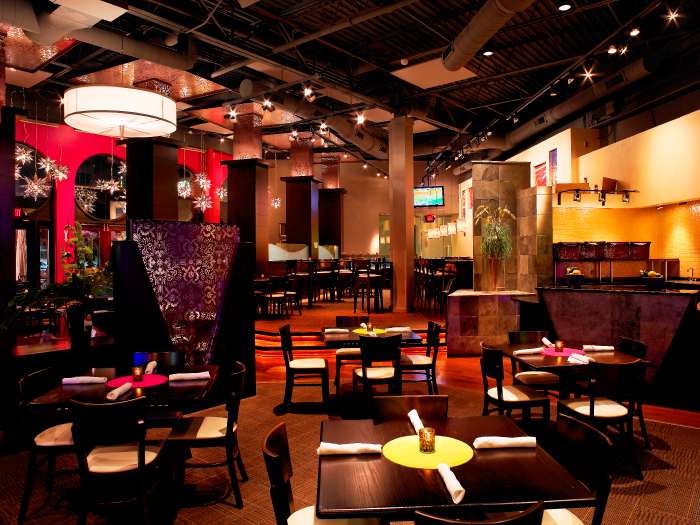 Paladar is capable of handling 12-28 people in our Private Dining Room, 20-40 people in the Terrace Room, and up to 70 people in the Private & Terrace Rooms combined.
Learn more about private events & catering at our Cleveland-area location.